Product List

The light detecting device

Light source module

Light Source module for NIR spectroscopy
M018

System unit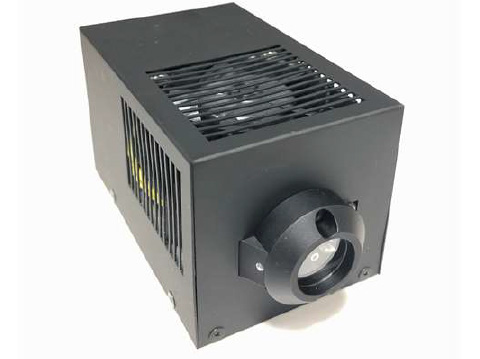 This analytical light source module is to search the near infrared light absorption with the diffuse reflection method by irradiating the near infrared radiation(NIR) to the object
Light Source module for NIR spectroscopy
M018
View Product Brochure
By irradiating near infrared radiation to the object, the optical fiber transfers the diffuse reflectance and output it from the SMA optical connector.Thus we can measure the interactance mode*.
We can analyse the component non-destructively by inputting the optical output to the spectrometer.
*Interactance mode is a method to detect the diffuse reflectance emitted within the test piece which is contact to the light source and detector.
Features
1. Easy measurement with two light sources and fibers optimally arranged
2. Effective for objects with low reflectance due to the high output lamp
3. The optical output can be changed according to the measurement object
4. Achieves long life and high stability by air-cooling the light source
5. Small size with tap holes for easy fixing to optical system

Optical fiber

Lighiting lamp

spectroscopy module

Use by connecting fiber to the spectrometer
Applications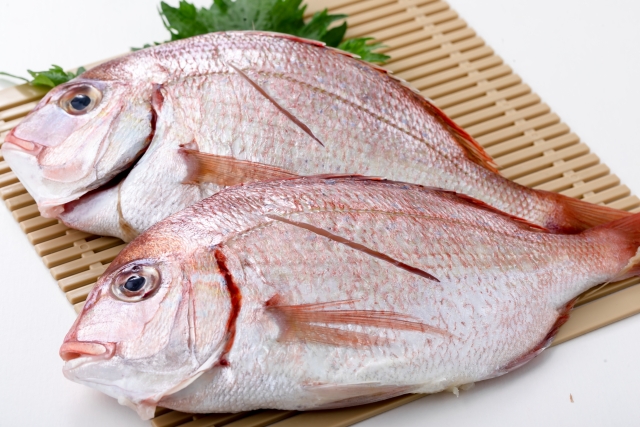 ・Analysis of oil component of meat/fish
・Measurement the moisture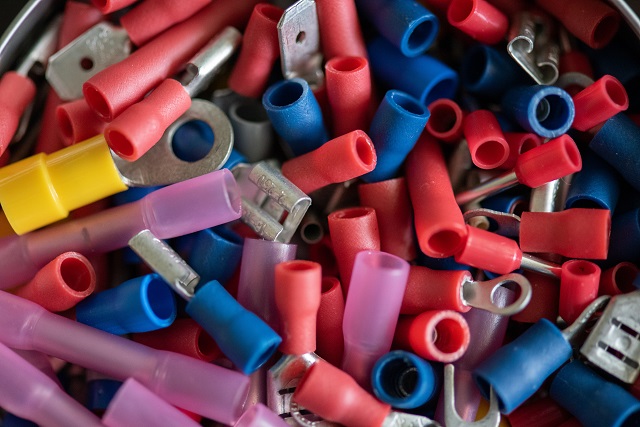 ・Analysis of plastic/resin material component
Specifications
Device perfomance
Item
Contents
Optical fiber
Quartz glass multi mode fiber
( Core diameter 0.91mm/ Clad diameter 1mm )
Optical connector
SMA 905 optical connector
Max light source output intensity
1W(Measured by calorimeter)
Variable current range
0.45A~1.0AMax
Peak wavelength
1.1μm(Reference value)
Light Source
2 near infrared lamps ( power consumption 10W )
Estimated life of light source
10,000 hours / 0.9A 
1,000 hours / 1A at max

Warm-up time

3 minutes
Power supply
AC100V、50/60Hz
Electricity consumption
MAX 11W
Dimension(mm)/ Weight
51(W)×53(H)×92(D)/ 500g WT

Usage environment
| Item | Contents |
| --- | --- |
| Oparating temperature / humidity | 10-40℃, Under 85% ( No condensation ) |
| Storage temperature | 0~60℃ |
Dimension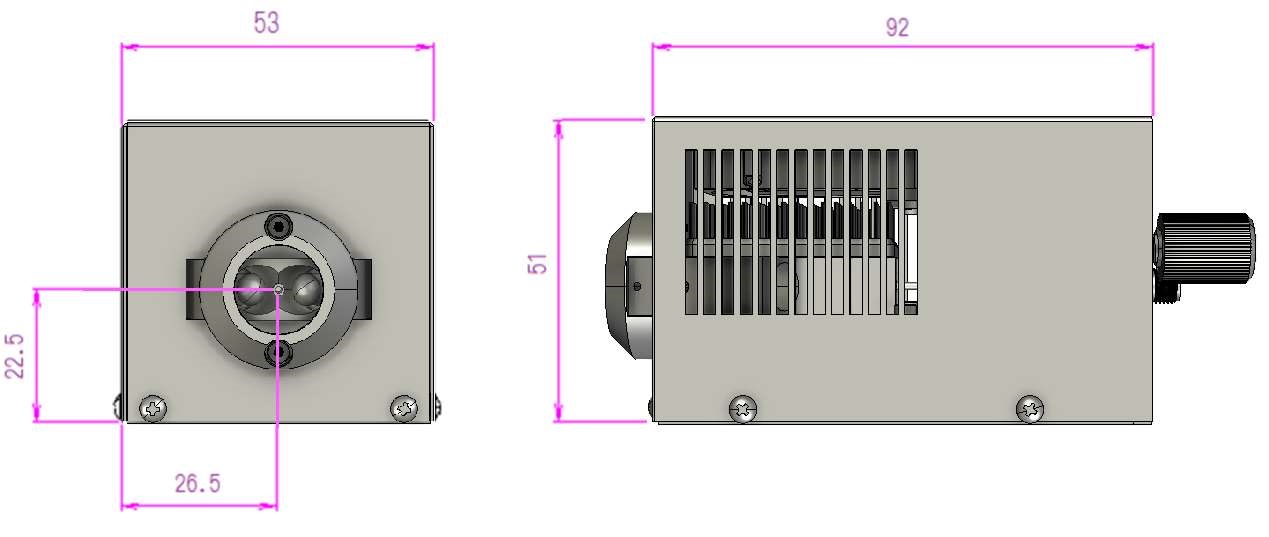 Contact Us
Please contact us for price inquiries and customization consultations.
CONTACT US