Product List

The light detecting device

Light source module

System unit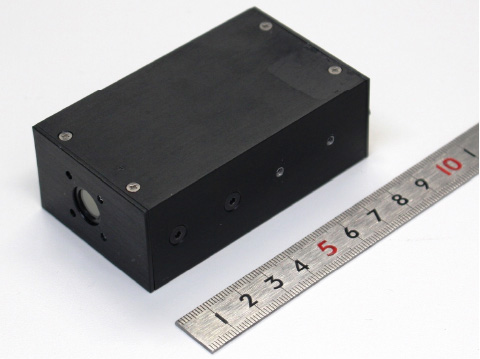 A module composed of a photomultiplier tube and a peripheral circuit
The ultra weak light measurement is easily achieved by direct connection to PC through USB or RS232C interface
USB/RS232C Photoncounter
M014
View Product Brochure
Ultra weak light measurement is achieved by the direct connection to PC through with USB or RS232C interface.
USB interface transfers photoncounter control signal and measurement data.
SMA fiber adaptor is available as an alternative.
Features
1. Measurement and control the weak light through USB or RS232C interface

A simple connection by USB and RS232C interface enables the weak ight measurement and control measurement condition.

2. High sensitivity optical sensor module combines a photomultiplier tube and built-in signal processing circuit
3. Control signal set sampling time and repletion rate.
Detected data is output (count number)

The control signal sets the sampling time (count interval) and outputs the data in analog signal to PC.
Since the measurement data is provided in CSV format, the further data processing and graphing are possible.
Applications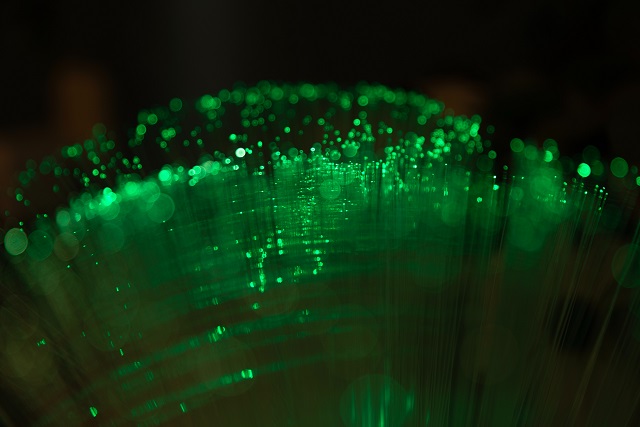 ・Weak light measurement such as fluorescence, luminescence and absorption
・Biophoton measurement
・Detector module utilized for the optical measuring system
Specifications
| Item | Contents |
| --- | --- |
| Wavelength range | 230nm~700nm |
| Type of detector/Size(nm) | Photomultiplier/Sensitive area:Φ8.0 |
| Count rate linearity | 5.0×106[s-1] |
| Dark count | (average)50[CPS]、(max)100[CPS] |
| Sampling time | 0.01~60[s](Burst Mode:0.01~1[s]) |
| Repetition rate | 1~100times(Burst Mode:1~800[times]) |
| Counter size | 32bit |
| Driving power supply | USB bus power or DC+5V(RS232C 9pins) |
| Output data | Count number(measured、average) |
| Data transfer | Kept in PC through USB or RS232C |
| Dimension(mm)/ Weight | 30(W)×54.4(H)×92(D)/ 223g |
| Operating ambient temperature | +5~+35℃ |
| Operating ambient humidity | 30%~80%、RH (no condensation) |
| Housing material | SPCC |
Software included
PC Software
・Adjusting control voltage and measuring interval
・Multiple simultaneous measurements and output on graphic display
・Result is kept in CSV format thus process freely later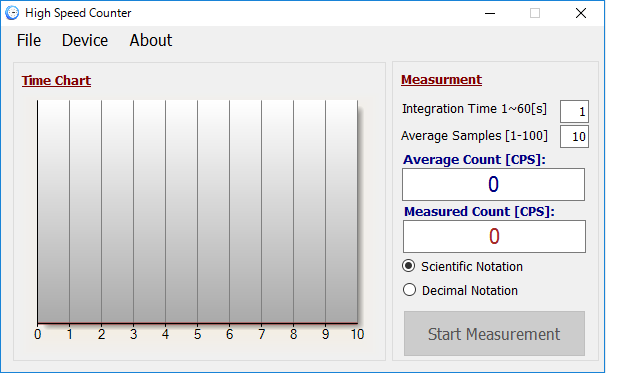 Block Diagram

Dimension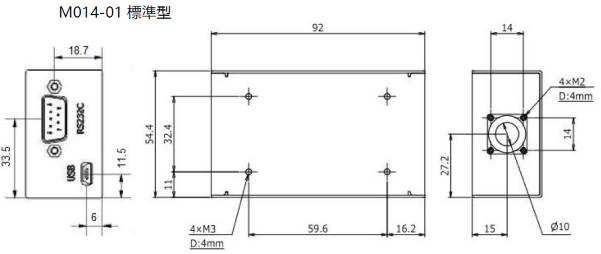 Contact Us
Please contact us for price inquiries and customization consultations.
CONTACT US